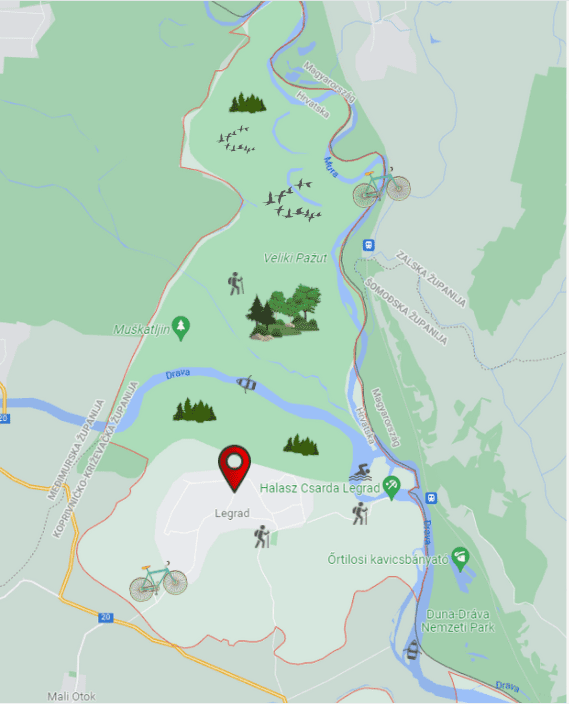 Bonding with nature is a perfect recipe for energizing body and soul.
The guesthouse and its restaurant are located just a few steps away from Veliki Pažut – a special ornithological reserve located within the Mura-Drava Regional Park in Croatia.

The beautiful and unique nature invite for relaxing and romantic walks
or cycling tours along the picturesque landscapes. Or simply enjoy the day at the Halasz-Czarda beach on the Mura-Drava riverbank or one of the nearby lakes.

Guided boat rides are available, diving excursions as well as panorama flights and other tours. The region is a hot spot for sports fishing due to the large amount of waterfronts in the region.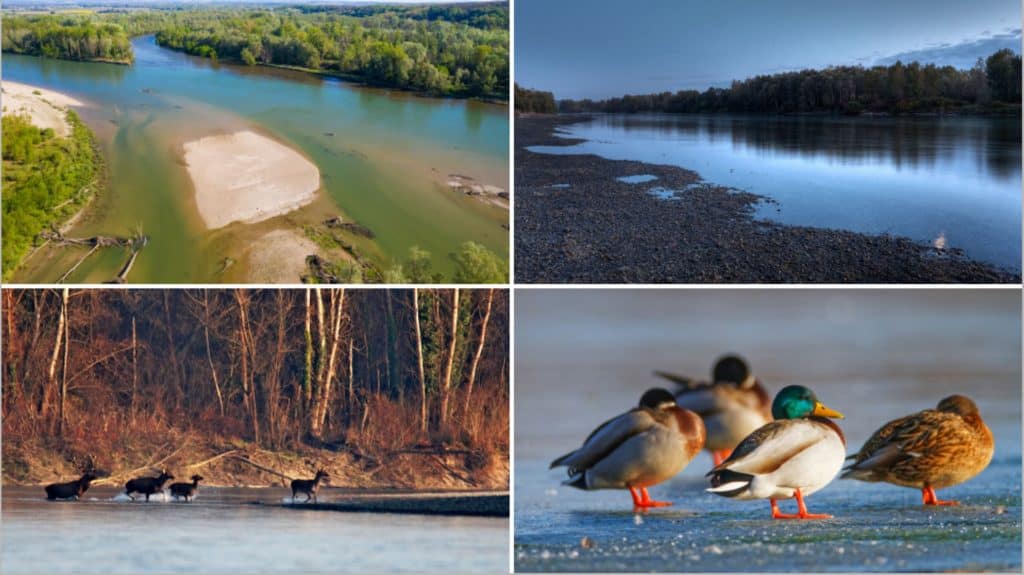 Legrad is part of several cycling routes: Drava route, Tour the Mur, Iron Curtain
route as well as the thematic Zrinski-Sulejman route. Each hiding wonderful stories that we invite you to discover and explore the landscapes and villages, the people and its culture.
The longest cycling route is the Drava route which runs through 4 countries:
beginning in Italy, going through Austria and Slovenia and ending in Croatia.
Our guesthouse is perfectly positioned for a relaxing stay in between journeys
on those routes. We also provide safe and dry storage possibility for your bikes.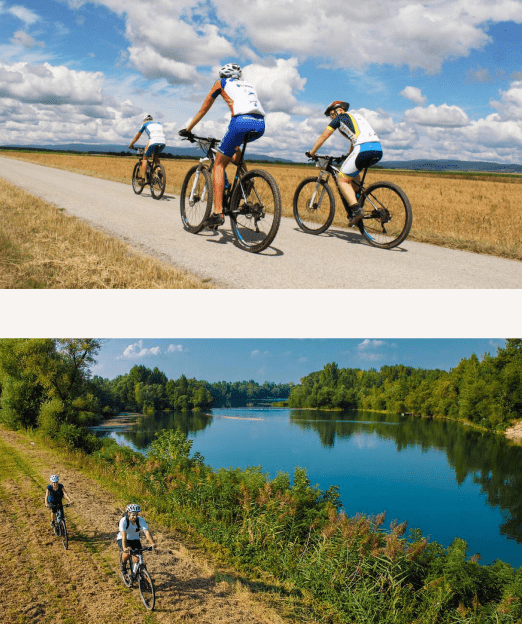 The nearby towns Varaždin, Čakovec and Koprivnica have a lot of historical attractions for fans of sightseeing. Old baroque and renaissance buildings, churches and fortresses, museums as well as beautiful parks shape the scenery of those towns.

Legrad is located in between those remarkable cities, and serves as an
excellent starting spot for daily tours.
Lake Šoderica, the pearl of Podravina is a paradise for swimming and relaxation. The turquoise green color of water, the pebbled shore, and scattered islets attract a lot of local and foreign guests. An attraction for nature lovers is a permanent colony of swans that live on the lake free from disturbance.

Lake Šoderica mirrors its beauty all the year. A place for sport and relaxation in
the summer, and quiet and romantic walks along the shore in the winter.
44km to the south-east, you can visit Đurđevački pesci, a desert landscape with
dunes, in the middle of the green Podravina region, which the locals like to call
Croatian Sahara.